About Us
Learn more about the Transitional Solutions Senior Housing Placement Team: April Reno, Annell Mook, Donna Linenberger and Sue Burris. This dedicated group of individuals can answer your questions about senior housing and help you with assessments, referrals and senior housing placements. The Transitional Solutions team provides clients with a FREE phone consultation to evaluate care needs, budget and geographic preference. From the phone consultation your Transitional Solutions guide will provide a list of resources for your needs.
April Reno – Owner Transitional Solutions, LLC and Senior Housing Placement Specialist
For the past forty years, April Reno's focus has been on senior living. Her experiences have been directly involved in the senior housing industry from active independent living, assisted living, skilled nursing, long term care, memory care communities, hospice, home health and in-home non-medical companion care.
Work and life experiences of being an assisted living administrator, nursing, and a senior property developer, have provided April with a true understanding of the resources and services that are available to seniors and their families.
From this extensive senior background April formed Transitional Solutions, LLC to assist families with finding the best senior housing for their loved ones needs. What makes April's knowledge exceptional is her true passion to help make a difference in the lives of older adults and their families.
Phone: 720-280-3321
Email April – CLICK HERE
---
Annell Mook – Senior Housing Placement Specialist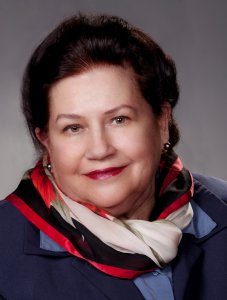 Annell finds it personally satisfying helping people navigate through the available senior-living choices to find just the "right place" for themselves or for their loved ones. She appreciates being associated with Transitional Solutions, LLC because of its dedication in assisting elders discover the senior-living environments that best suit their unique situations.
Annell has over forty years of experience in the healthcare industry. She started as an admission director for a hospital, and grew to become an owner of a corporation that developed customer service and supervisory training programs for over 400 hospitals.
Annell has a wide knowledge of the various senior living options in the greater Denver Metro area. Her long-term-care experience includes serving as director, regional director, and area director of skilled nursing centers, assisted and independent living communities. She also was the Director of Provider Network and Sales for United Health Care's Evercare program. She has been involved, an officer, or on the board of numerous organizations that serve seniors – including White House Conference on Aging. She was a recent recipient of the Colorado Gerontology Society's Al Berger Distinguished Service in Aging Award.
Phone: 303-949-0835
Email Annell – CLICK HERE
---
Donna Linenberger, RN – Senior Housing Placement Specialist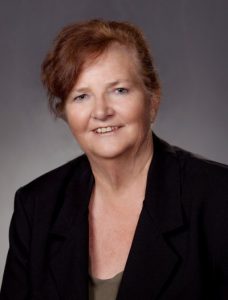 Donna has always been a caregiver. She began as a nursing assistant in a care center and evolved into a case manager in a rehabilitation center. Her journey to this position included obtaining her practical nursing and registered nursing education and licensure. The path included a hospital position that led her to working with older adults as a charge nurse, rehabilitation nurse, assistant director of nursing and unit manager. Then she found her niche as a case manager, working with seniors and their families, assisting with their transition back to the community. She loved sending seniors back to the community and helping them arrange support, which is what led to her association with Transitional Solutions, LLC. She is now able to help seniors and their families with life changes and to find communities that meet their expectations and needs. She is very familiar with the options for seniors in the Denver area and what they have to offer.
Donna has lived in Colorado since moving here as a child. She completed her nursing education in state and has always been employed in the Denver area.
Phone: 720-971-6825
Email Donna – CLICK HERE
---
Sue Burris – Senior Housing Placement Specialist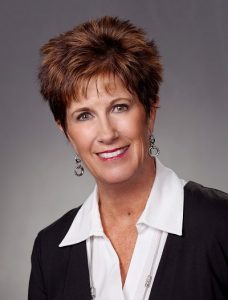 Sue has more than 35 years of management experience in Marketing and Sales positions in hospitality and most recently senior living. Sue started her career in Senior Living following many years as a personal caretaker to her father.
It was during this time that she realized her passion and love for helping seniors that she made a career move to a role that is dedicated to helping seniors. Sue is not only passionate about helping people but has a kind heart for seniors and their loved ones and understands the medical and social needs of the person she is helping.
Sue has helped hundreds of individuals and families with placement solutions over the years and is dedicated to seeking the most optimum solution and resources for the family. She will give a 100% of herself to meet not only the individual's needs, but the interests of the family.
Phone: 303-949-6867
Email Sue – CLICK HERE
---
Kay Lorenz Love – Senior Housing Placement Specialist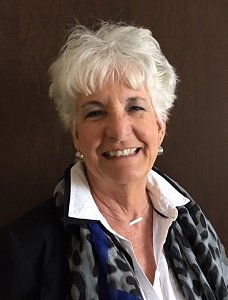 Kay has been driven by a deep passion and caring for our elderly. She has been involved with the elderly population for over 35 years, and she cares deeply about making the 'Golden Years' the most enjoyable years in a person's life. She has training and management background in assisted living, independent living, and skilled nursing care. Because of this background, Kay was thrilled to join the team at Transitional Solutions, LLC. Lead by April Reno, this strong team was formed to help our seniors and their families make informed, wise decisions about future living options.
Kay began her career with seniors after graduating with a degree in Human Services. She worked with the elderly in Clearwater Florida as a Social Service Director/Activities Director in a Skilled Nursing Home. After her move to Colorado, she took positions in Admissions and Marketing for Skilled Nursing Homes. Kay was asked to take a position as Executive Director at an Assisted Living Community in Northglenn and worked locally and regionally at this position for 18 years.
It is out of her love for seniors that Kay continues to advise and counsel this wonderful population. With her knowledge of Denver/Metro resources, services, and senior communities, Kay guides seniors and their families to make the best choices for their health care and social needs.
Phone: 720-467-9096
Email Kay – CLICK HERE
---
Solutions-Solutions-Solutions
When it comes to life's changes, Let Transitional Solutions help you find a Solution.
Transitional Solutions, LLC – 720-280-3321
Answers For Life's Changes for 50+ Adults
Serving Seniors, Their Families & Professionals